CHESAPEAKE ANTIQUE MARINE ENGINE SHOW
MAY 1 - 2, 2004
CALVERT MARINE MUSUEM, SOLOMONS, MARYLAND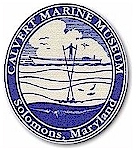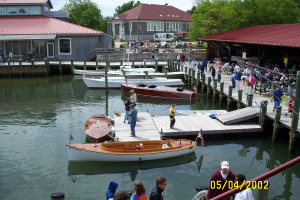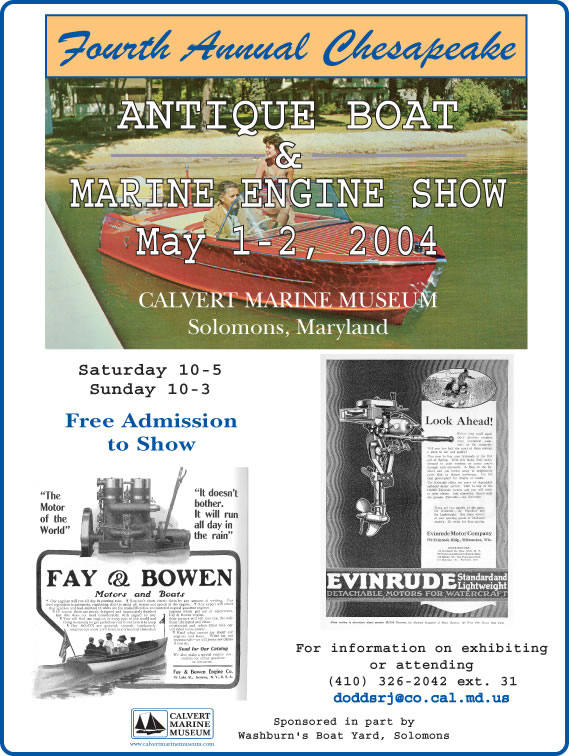 May 1 - 2, 2004
Free admission
Pre-1975 inboard & outboard engines and antique marine steam and model engines.
For invitation to exhibit call 410-326-2024 ext. 31 or contact Richard Dodds at doddsrj@co.cal.md.us
Free customized display panel for your engine, see letter on left.
On site trailer camping.
Waterside Barbeque Social on Saturday evening.
Click the following for:
Exibitor's Registration Form